Habitus has curated a collection of unique architectural finish materials. A style setting range of materials that are unique and imposing with presence for any space. We offer over 20 years of experience working with unique materials for a distinct range of applications.  Our materials are manufactured from origins located worldwide, including here in the United States. The Habitus Collection can be found in countless projects; residences, retail, commercial & hospitality around the globe. Many of the materials you find on our site are exclusive to our collection only. Contact us at 1-800-729-5120 or info@habituscollection.com
ARCHITECTURAL FINISH MATERIALS
SICIS Vetrite is a new and unique glass slab collection. Vetrite is revolutionized whereby SICIS fuses its materials between two thin sheets of glass. Vetrite provides the freedom to think about cladding without any kind of constraints in style. A decorative art, evocative and precious with custom design solutions by revealing unique textures and patterns and subtle color palettes. Suitable for an infinite range of applications such as wall tile in kitchens and bathrooms including furniture, counters, doors and lighting, providing unprecedented design solutions.
We offer fabrication & delivery service for SICIS Vetrite!
Vetrite Glass Slabs 47″ x 110″ are in stock for immediate delivery. Order online!
The Ortigia Collection porcelain floor and wall tile composed by 16 mixed patterns in 4 different colors. From a Dark Prussian Blue mixed with beige and grey, to a Light Blue with dusty blues, browns and greys. The Green version has touches of turquoise and warm finishes, and the carmine Red with its greens and browns recall a Mediterranean style. Ortigia is easily combined with different surfaces like woods, cements or any modern style tile or finish. Any environment with Ortigia will recall Italian tradition and warmth. See more…..
Cork Mosaic Tile is a forward thinking eco-friendly finish material. It is a renewable resource and is literally recycled from the wine stopper industry in Spain and Portugal. Cork chips are hand selected and fashioned on sheets for installation to walls and floors using thinset adhesive and tile grout. Unlike other cork tiles; Cork Mosaic Tile can be installed in wet areas such as a kitchen backsplash or bath floors. Available in two sizes; 1″ diameter penny & 1-3/8″ diameter large. The material is supplied in interlocking sheets that measure 12″ x 12″ or 12″ x 24″. See the products details for more information.
New solid colors & colors mixes in Cork Mosaic Penny Tile…..oh the possibilities! Have your own idea?  Ask us about custom colors.  Order online.
NeoColibri glass mosaics are tesserae in different formats: Cubes, Domes &  Barrels, available in 70 NeoColibri colors. It is not only a simple assembly of colored tesserae of different geometries. It is something more: transparent, lightweight, brilliant, iridescent and using precious metals such as platinum, gold and silver leafs. Exciting plays of light occur from the golds and metallics shimmering and reflecting, offset by the traditional transparent and iridescent glass. See more…..
Brique by Unica in its single format, 2.5"x 8" interprets the traditional size of a brick. The bold colors are a contemporary classic which denotes with style residential and commercial spaces. Single color fields or even mixed colors create unique compositions that will exalt the brightness and luminosity of this artisanal surface. 12 tones and one metallic gradient allow for infinite amount of solutions.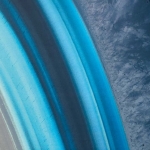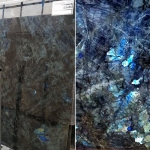 Lemurian Blue granite features a deep blue green background accented with spectacular iridescent elements ranging in colors from vibrant blue, green and gold. Current availability 16 polished slabs size 255 x … More »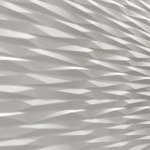 3D Wall Tiles by Atlas Concorde, available in a 16″ x 32″ format, consists of a total of six different surface patterns, divided into Geometric Design and Sinuous Design. These … More »