ARCHITECTURAL FINISH MATERIALS
Habitus has curated a collection of unique architectural finish materials. A style setting range of materials that are unique and imposing with presence for any space. We offer over 20 years of experience working with unique materials for a distinct range of applications.  Our materials are manufactured from origins located worldwide, including here in the United States. The Habitus Collection can be found in countless projects; residences, retail, commercial & hospitality around the globe. Many of the materials you find on our site are exclusive to our collection only. Contact us at 1-800-729-5120 or info@habituscollection.com
FEATURED MATERIALS
GEM GLASS SLABS
Gem Glass, a collection of large-format glass tiles and slabs by SICIS. A product made with fabric and polymeric film that is used as cladding for a variety of surfaces. Gem offers slabs that celebrate the look of precious stones, lava rocks, and lunar landscapes. Available in thirteen new patterns, with veins and ripples, offering transparent, semi-transparent and opaque variations, the slabs come in various finishes and colors. The series can be backlit for unique applications in feature areas. Gem Glass has a strong aesthetic character and thanks to the special processing, suitable for multiple uses, applications and interpretations.
Available by special order in Slab Size: 47-1/4″ x 110-1/4″ x 1/4″ Thick. We offer cut-to-size fabrication services. Now in stock! See the full collection here >>>
Cork Mosaic Tile is a forward thinking eco-friendly finish material. It is a renewable resource and is literally recycled from the wine stopper industry in Spain and Portugal. Cork chips are hand selected and fashioned on sheets for installation to walls and floors using thinset adhesive and tile grout.
Unlike other cork tiles; Cork Mosaic Tile can be installed in wet areas such as a kitchen backsplash or bath floors. Available in two sizes; 1″ diameter penny & 1-3/8″ diameter large. The material is supplied in interlocking sheets that measure 12″ x 12″ or 12″ x 24″.
WARA JURAKU JAPANESE STUCCO
Wara Juraku Wall Finish for interior & exterior wall applications. Composed of time-honored materials; sand, straw and earth, this material has graced the wall surfaces of Japanese temples, castles and tea houses for centuries. In today's modern architecture, we propose it for use in both residential and commercial projects. A unique wall finish material with natural properties and an ideal alternative to paint or wall paper. Wara Juraku is natural, non-toxic and odorless. It is applied by skim coat using a hand trowel over gypsum boards. It is seamless, and smooth to the touch. Provides great durability and can be sealed making it washable. The materials is delivered pre-mixed, simply add water and mix.
Images by Gen Sou En Teahouse in Boston, MA.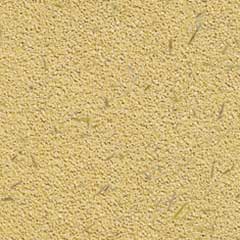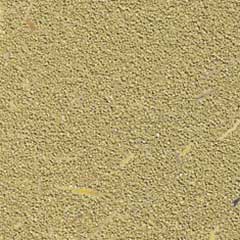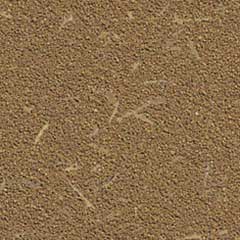 ORTIGIA TILE
Ortigia decorative porcelain floor and wall tile composed by 16 mixed patterns in 4 different colors. From a Dark Prussian Blue mixed with beige and grey, to a Light Blue with dusty blues, browns and greys. The Green version has touches of turquoise and warm finishes, and the carmine Red with its greens and browns recall a Mediterranean style.
Ortigia is easily combined with different surfaces like woods, cements or any modern style tile or finish. Any environment with Ortigia will recall Italian tradition and warmth.
Ortigia Tile is kept in stock for immediate delivery.
NEOCOLIBRI GLASS MOSAICS
NeoColibri glass mosaics are tesserae in different formats: Cubes, Domes &  Barrels, available in 70 NeoColibri colors. It is not only a simple assembly of colored tesserae of different geometries. It is something more: transparent, lightweight, brilliant, iridescent and using precious metals such as platinum, gold and silver leafs. Exciting plays of light occur from the golds and metallics shimmering and reflecting, offset by the traditional transparent and iridescent glass. See more…..