We are proud to work with some of the world's leading architectural and interior design firms and assisting them to realize their ideas and vision in projects ranging from residential, commercial, institutional & hospitality. Our expert team works with design professionals recommending materials, techniques, assisting with design and project management. We are pleased to share some of the unique applications and notable projects in our portfolio space here. We are always pleased to receive project images, please send us images via e-mail to info@habituscollection.com.
Gen Sou En Tea House - Boston, MA
Gen Sou En Tea House is bringing 100 years of tradition to the Brookline area of Boston with its new, modern Japanese tea house. Located in the heart of Coolidge Corner. The concept combines traditional green tea preparation with contemporary food pairings, and blends Japanese culture with local sourcing and community. The tea house is beautifully designed, with a very comforting environment including walls surfaces finished in Wara Juraku Japanese Stucco (provided by The Habitus Collection).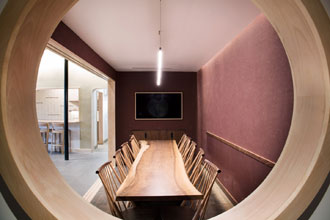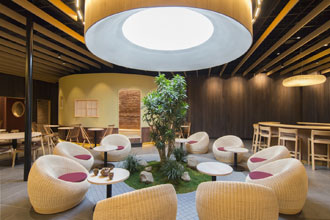 The Crown Apartments- West Hollywood, CA
The Crown is a new high-end modern design mixed-use project offering 48 apartments and 5,850 SF of ground level retail, in the heart of urban pedestrian West Hollywood. Habitus Cork Mosaic Tile is featured on the backsplash of each beautifully designed kitchen. Project by: Koning Eizenberg with Shawn Hausman Design.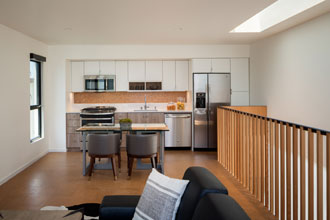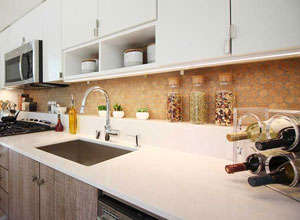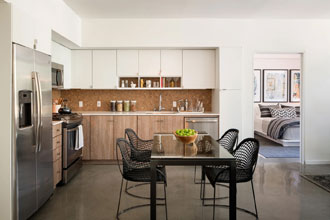 Kimpton Seafire Resort & Spa - Grand Cayman Island
There's a fresh breeze blowing through Grand Cayman, and it has a name: Kimpton Seafire Resort + Spa. The islands first ever boutique resort, voted "Best New Hotels In The World, 2017" by Travel & Leisure. Habitus supplied handpicked Onyx Slabs which were cut-to-size and fitted throughout the The Spa at Seafire. We are proud to have been selected to source this precious material for this legendary project.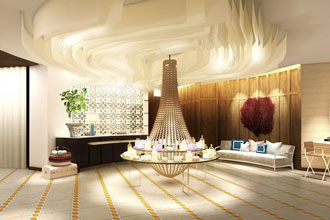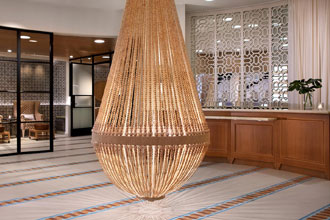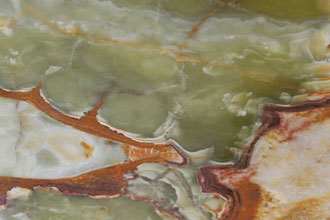 Beverly Laurel Hotel - Hollywood, CA
The Beverly Laurel Hotel is located in central Los Angeles, this mid 20th century establishment boasts a chic and trendy atmosphere. Ideally located next to Beverly Hills, and a short distance the famous Rodeo Drive. The hotel recently completed an extensive renovation that includes a stunning installation of Habitus Super Tuscan Cork Tile which was used as a feature wall in the reception lobby. Project by: Koning Eizenberg with Shawn Hausman Design. Photos by Tim Street Porter.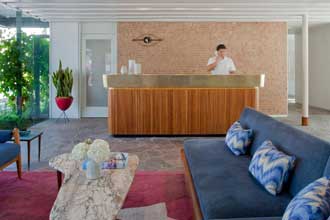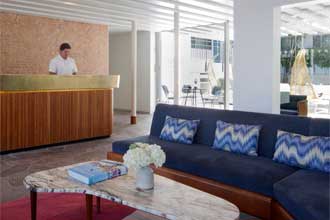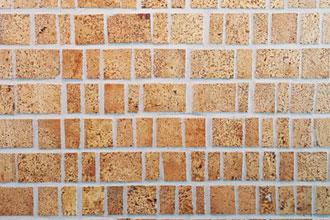 Twinburger MSP Airport - Minneapolis, MN
Twinburger is a restaurant by OTG Management inside Minneapolis-St. Paul International Airport. It features custom handmade mosaic tile mural provided by Habitus. The mosaic tile chips are irregular geometric shapes and provide for a unique design of the mural. Image by www.airportrevenuenews.com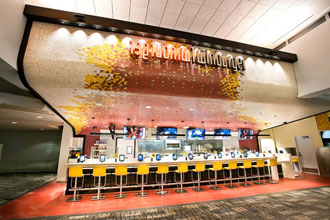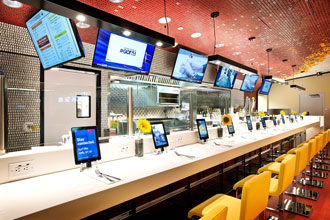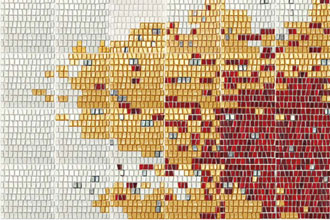 Standard Hotel - Hollywood, CA
The Standard Hotel in Hollywood features Habitus Cork Mosaic "Penny" Tiles in the guest rooms; bath and showers. The cork penny tile provides for a soft & warm surface for hotel guests. This project is an example of the many uses for the material. Images by the Standard Hotel Hollywood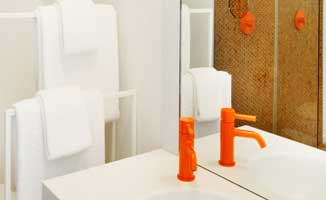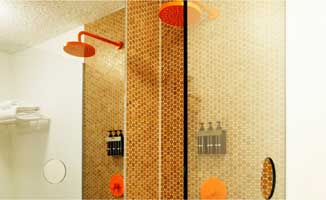 Catch Restaurant - New York City, NY
The renowned Catch Restaurant located in the New York City's trendy Meat Packing District features Habitus Classic Cork Tile on a ceiling application. Utilizing a variation of tile thicknesses in a 12″ x 36″ plank size, the arrangement of the cork ceiling tiles creates a relief pattern that provides for a truly remarkable and elegant feature. A satin finish varnish was used to lend for a slight sheen on the surface. Please visit this exquisite restaurant and enjoy your meal along with fine design. Images by Catch Restaurant (http://emmgroupinc.com/restaurants/catch/).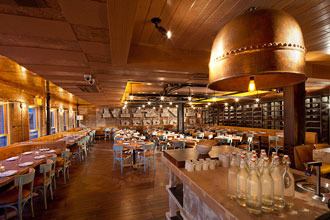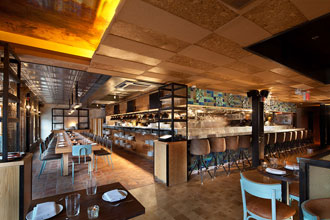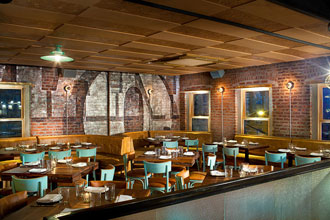 Continental Restaurant - Miami Beach, FL
The Continental Restaurant by Stephen Starr in Miami Beach was a tribute to Starr's first restaurant in Philadelphia. The 225 seat restaurant was designed in a retro-modern style.  Habitus Super Tuscan Cork Tile was used as a feature wall applied in a vertical direction. The restaurant opened in August 2015 and later closed two years later. The restaurant had a great atmosphere and the food was excellent. Images by Alex Markow.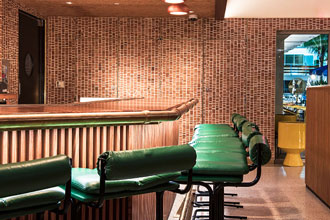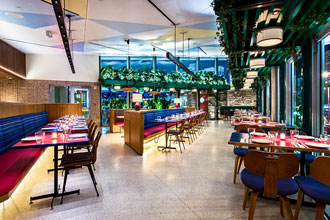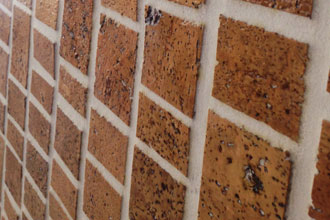 Github World HQ - San Francisco, CA
GitHub World Headquarters is a city within a city, and a celebration of the company's roots; which were founded in local cafes, dive bars, and public spaces around the city. The company has created a series of unique work spaces for its employees. Habitus Cork Mosaic "Penny" Tiles were used in a wraparound floor-wall-ceiling in phone booth styled rooms. IIDA 2014 Award Winner. Images by Eva Kolenko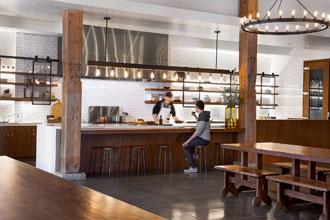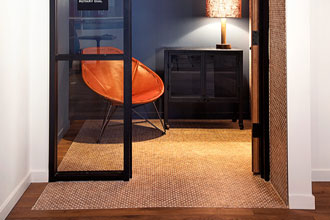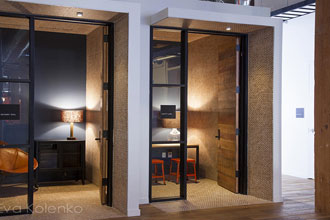 Masa Bar & Restaurant - New York City, NY
The Masa Bar & Restaurant was opened by Chef Masa Takayama and is considered one of the most exquisite & most expensive restaurants in the world. Located inside the AOL Timewarner Building in New York City's famous Columbus Circle. Highly awarded for fine Japanese cuisine and recognized for high design using rare materials from Japan. Habitus provided for the wall finish decor, materials and labor services, including finishes in traditional Wara Juraku, R-sand and a unique striated pattern in Gaiso Objet. Images from the Masa Bar & Restaurant (www.masanyc.com).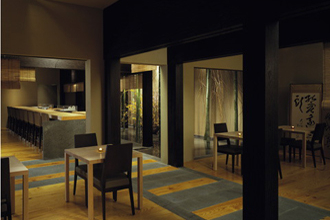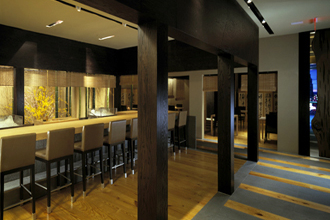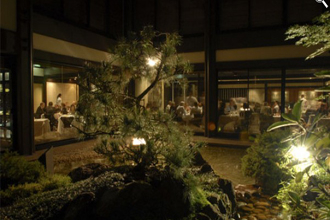 Residential Project - Marblehead, MA
Interior Designer Molly Frey stained our natural Cork Mosaic Tile using a gray color a powder room at a residence in Marblehead, MA. The result is truely stunning! Molly writes a great article on her blog site about her experience with our material. Please visit her site, she specializes in residential design. The site sums it up well "the homes she designs are beautiful, livable spaces that tend to be clean, uncluttered and casual". See more at http://www.mollyfreydesign.com/. Thank you Molly!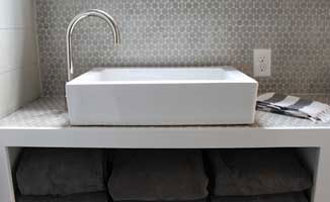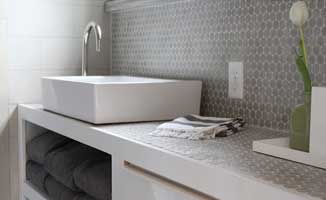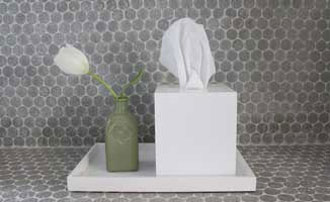 Rubin Museum of Art - New York City, NY
The Rubin Museum of Art is dedicated to the collection, display, and preservation of the art of the of Tibetan Art. It is located in the Chelsea neighborhood In New York City. Habitus provided for the traditional Japanese stucco wall finish called Wara Juraku. Design by: Beyer Blinder Belle (www.beyerblinderbelle.com). Images by the Rubin Museum of Art (www.rmanyc.com).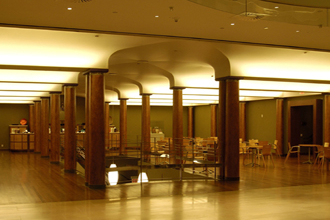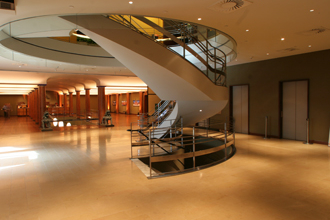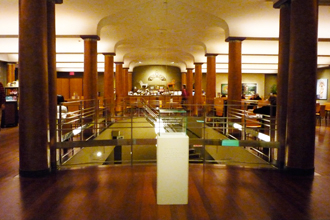 Red Bull Music Academy - New York City, NY
Red Bull Music Academy 2013 in New York City was part of an international series of concerts, lectures, workshops and art installations, focused to the exchange of knowledge between different genres and generations. It was held over several floors of the former Monahan Express Company Building in Chelsea, which was transformed into nine custom built recording studios fitted in open spaces. Habitus Cork Mosaic Tiles stained in a custom black color and finished with black grout were used on a special floor application in the event space. Photos by Greg Irikura Photography.